Welcome New Member Robbins Lumber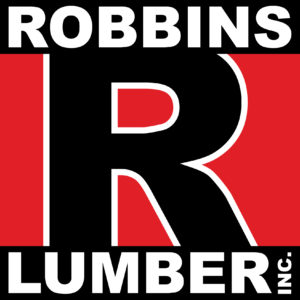 Please join us in welcoming new Biobased Maine member Robbins Lumber!
Quality and innovation go back a long way at Robbins Lumber. When Frank and Otis Robbins first opened their small stave mill on the St. George River in 1881, it was only the beginning.
Today, Robbins Lumber is a vertically integrated forest products firm producing Eastern white pine lumber and byproducts in its mill, while at the same time caring for and growing forest products on its superbly managed woodlands. Maine craftsmen and women are employed producing approximately 30 million board feet of top quality white pine lumber. Another three million board feet are made into pre-cut parts and secondary manufactured products in the cutup shop.
The emphasis on quality and innovation at Robbins Lumber has led the company to impressive new projects. Just last year, Robbins Lumber made headlines across the state for investing in the construction of a biomass plant, allowing the company to diversify their product and expand beyond lumber production into energy production.
As the Bangor Daily News reported: "The company is building a $36 million, 8.5 megawatt biomass plant, with capacity to sell about 7.5 megawatts to Central Maine Power. The family hopes the project will help bolster the local forest economy, while giving the lumberyard something to do with its residuals—chips, sawdust and bark."
As the biomass plant grows, it will only become more efficient, with strong pollution controls and the ability to produce power that will be sent back into the grid. And the plant will bolster the local economy, offering a boost to local harvesters and woodlot owners looking for a place to send their residuals.
Indeed, with over 120 years and five generations behind them, Robbins Lumber continues to look toward a future of forest stewardship, innovation, and customer service.