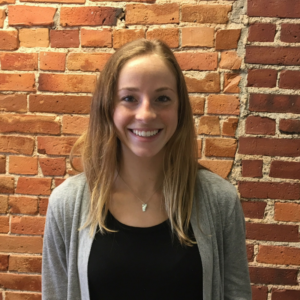 Please join us in welcoming Marina Bowie as Biobased Maine's new Program Associate. Marina joins Biobased Maine from the University of New Hampshire (UNH), where she recently graduated with a dual degree in Economics and Sustainability.
At UNH, Marina had the opportunity to spend a semester abroad in Copenhagen, Denmark, where she saw first-hand how an economy can prosper and a country's citizens can thrive in a sustainable way.
In addition to her semester in Copenhagen, Marina worked for the Central Vermont Economic Development Corporation to help businesses with financing, and worked on estimating climate impacts to New England with downscaled global climate model simulations at UNH.
Through these experiences, Marina realized a passion in working for a world where sustainable development works to promote economic growth.
At Biobased Maine, Marina is looking forward to meeting our members, learning more about Maine's robust forest products industry, and working to advance a sustainable biobased manufacturing industry in Maine.
Welcome, Marina!