Join Us for a Climate Forum with E2Tech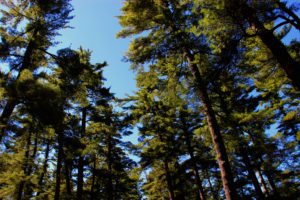 Come join us for an informative and thoughtful discussion on the economic impacts of climate change with E2Tech in Hallowell on June 21, and be sure to visit the Biobased Maine table to learn more about how biobased products will help the climate.
As a sponsor of the event, we'll be there to share information on the lower carbon footprint of biobased products, the circular economy, and more.
What: "Turn and Face the Strange: Economic Impacts of Climate Change"
When: Thursday, June 21, 2018, 7:30am – 10:30am
Where: Maple Hill Farm Inn & Conference Center, 11 Inn Road, Hallowell, ME 04347
As E2Tech writes: "Climate change is manifesting itself in ways that are local, concrete, and undisputed. Scientists say that the Gulf of Maine is warming faster than 99 percent of the world's large bodies of saltwater, weather patterns and seasonal trends are changing, and fish and animal migrations in the region are being affected. Exactly what is happening on the ground right now in Maine and New England? What impacts will climate change have on Maine's businesses and overall economy? What adaptations and innovations are stemming from these changes?"
The discussion will feature speakers from Maine's forest and fishery industries, as well as Maine-based experts and scientists.
We hope to see you there!