Call for New Biobased Maine Members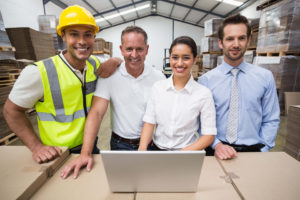 Say yes to investment and jobs for Maine! Biobased Maine is pleased to announce a call for new members in 2018.
When you become a member of Biobased Maine, your membership opens new channels for your business development efforts, and helps you promote and network your business—as well as expand R&D opportunities for advanced biobased products and projects. We'll work with you to explore collaborations that can help your business and make the most of your membership.
For reasonable membership fees that range from $25 for an individual membership to $250 for a large business membership, you'll get:
Hands-on exhibits, lively discussion, and biobased business tours at our unique forums.
Featured in our monthly newsletter. We feature companies, new biobased products and projects, and exciting funding opportunities in our monthly newsletter distributed to a rapidly-growing network of national and international biobased industry stakeholders. Are you currently a member and want to be featured? Drop us a line.
Representation at national and international conferences. In 2018, we're exhibiting and networking—making potential investors aware of Maine's tremendous business assets and products—at the Advanced Bioeconomy Leadership Conference in Washington, D.C.; World Bio Markets in Amsterdam; and BIO World Congress on Industrial Biotechnology in Philadelphia.
An opportunity to be a leader for innovation and investment in Maine. Biobased Maine is creating a "roadmap" to attract investment to Maine to manufacture advanced biobased products from renewable forest resources.
With you, we're even stronger. New members are joining every week—a testimony to growing recognition of our work. Members include Maine Coasters and Bio-Boards, RE:CHEM, Wagner Forest Management, Grow-Tech LLC, Eaton Peabody, ReEnergy, Hancock Lumber, Sappi, Cerealus, Oakhurst, Seven Islands, CEI, ARBIOM, the Professional Logging Contractors of Maine, and many more small and large businesses and groups.
Say yes, today! Help us work for good-paying Maine jobs and businesses that sustainably use our state's renewable resources to benefit generations of Mainers.
Biobased Maine is a mission-driven trade association promoting the sustainable use of renewable biomass. Our diverse membership includes manufacturers, raw material suppliers, landowners, loggers, farmers, consultants, research institutions, private equity and non-governmental organizations, all committed to a sustainable biobased industry in the state of Maine.
Be part of the exciting work we're doing for Maine, and how we're growing. Join today!