ReEnergy Receives Promising Responses to RFP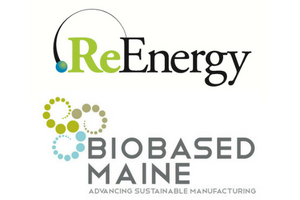 ReEnergy just announced that it has received numerous proposals from promising companies wishing to co-locate at one or more of ReEnergy's four biomass-to-electricity facilities in Maine in response to the company's request for proposals announced in October.
On October 18, National BioEnergy Day, ReEnergy CEO Larry D. Richardson announced at the company's Fort Fairfield facility that it was partnering with Biobased Maine for this RFP. (Read our blog post about it here.) The deadline for proposals was November 30, 2017.
"We are beginning the process of reviewing the proposals to determine which of them are most feasible and which are the best possible fit for co-locating with our facilities," Richardson said. "We anticipate that we may be conducting intensive due diligence—and entering into confidentiality agreements—with one or more of the respondents. Although we wish to move quickly with this project, an effective due diligence process will take some time. We hope to be moving ahead with advanced discussions with potential co-located businesses by year-end, and hope to be in a position to make a public announcement by spring 2018."
Charlotte Mace, executive director of Biobased Maine, said, "I am heartened by the proposals that we have received and look forward to working with ReEnergy to review the proposals in detail. The response to the RFP indicates that emerging-technology businesses are interested in siting facilities in Maine and recognize that Maine is unique due to its abundance of second generation, sustainable feedstock and its close proximity to the largest consumer market in the world."