Biobased Maine Featured by Bio-Based World News
Biobased Maine is attending Bio-Based Live Europe in Amsterdam at the end of May, an international conference and deal-making hub for the biobased industry.

 Charlotte Mace, Biobased Maine's Executive Director, will be joined at Bio-Based Live Europe by new Biobased Maine Board of Directors member, Steve Schley of Seven Islands in Bangor. Bio-Based Live Europe is a great opportunity to develop relationships with brands, techno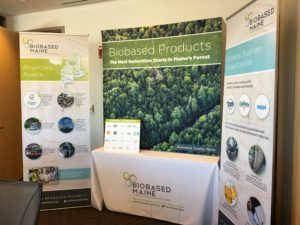 logy companies, and investors that can help advance Maine's emerging biobased manufacturing sector. Charlotte and Steve will be representing Maine at this conference and exhibiting a display of Maine's impressive assets that can be used for new biobased manufacturing projects.
As part of the preparation for this conference, the conference organizers interviewed Charlotte Mace and sent the interview to its network. Read Charlotte's interview here.
Biobased Maine's next conference will BIO's World Congress on Biotechnology in Montreal July 23 – 26. Join Biobased Maine today to find out how your company can be represented at these events.